Art Tile Murals – Residential ApplicatioN
Art Tile Murals are widely used in internal walls, bedrooms, lounges, main entrance of foyers, dining rooms, bathroom walls, shower surrounds, above cooktops, kitchen walls and backsplashes, saunas, Building Renovations, New Buildings, Indoor Water Feature tiling Walls, etc. And also can be used for exterior purpose as well (Please check with sales teams for any information). A featured tiled wall with your own photos or images on the tiles as an integral part of the wall.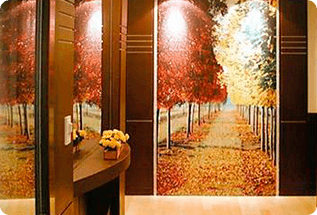 Art Tile Murals – COMMERCIAL ApplicatioN
Here are just a few of the many ways that our Art Tile Murals are being used in Commercial situations.

Landscape Designs
When your customer requires that special imagery to balance the house and outdoor surrpunds into one dazzling cocncept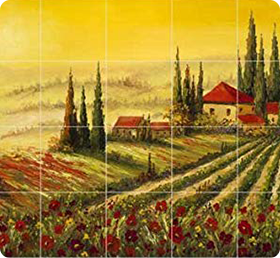 Office & Foyer Water Features
Bringing to life previously plain and unimaginative large walls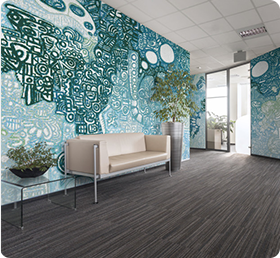 Clubs
Calming and soothing environment to relax patrons while they enjoy club facilities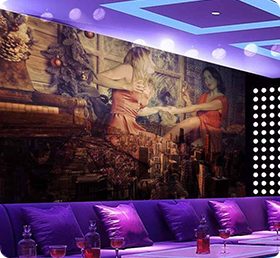 Saunas & Spa's
Enhancing that well-being treatment with stunning surrounds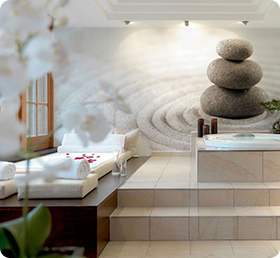 Pool Surrounds
Used with architectural themes and stunning designs for that exceptional effect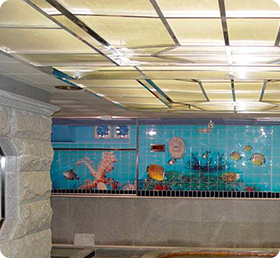 Pool Internal Features
Allows pool patrons to imagine they are swimming in some Caribbean or exotic location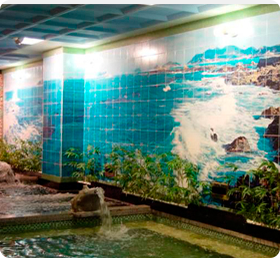 Hotels/Motels
Upgrade your star rating & traffic flow, thereby increasing turnover and profits, using Art Tile Murals and designer's Imagination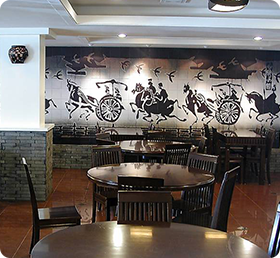 Feature Walls
Finally a solution for Architects and designers that are looking to expand their conceptual visions into reality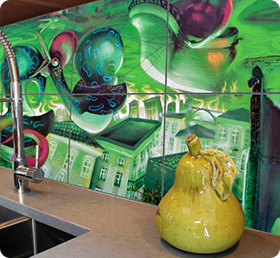 Exceptional Design Ceiling Features
This has long been the neglected area in building due to limitations and costs associated with innovation in ceiling designs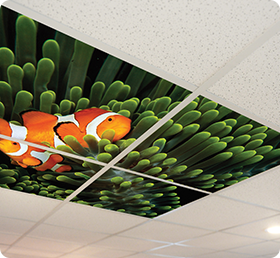 Feature your own Company LOGO
As a unique design feature using customers own images or Company LOGO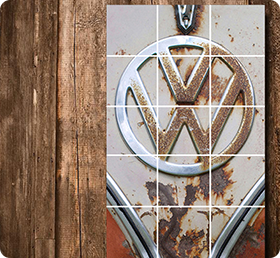 Feature Furniture
Inlay for furniture of Any Image those furniture designers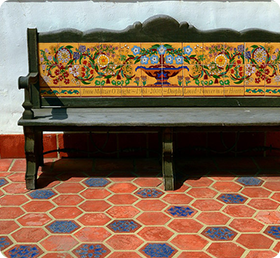 Domestic Retail Water Feature
Allows lower market priced products to take advantage of stunning images at affordable prices